IN LOVE

Love this top so much. The quality is great and it provides a good amount of support, especially since the back ties AND the straps adjust. Super comfortable top.
- Kylie

SEXY AND MODEST

OKAY, I'M OBSESSED! I have been buying swim skirts and shorts for years and have never felt as beautiful in any of those as I do in this one from REMBLAIR. It's flattering in all the right places whåile still giving me the coverage I feel most comfortable in.
- Sam

FOREVER CUSTOMER

Not only is this suit STUNNING and quality - their customer service can't be beat. I ordered the wrong size top and they were so helpful in letting me exchange it.
- Megan
New for Summer '23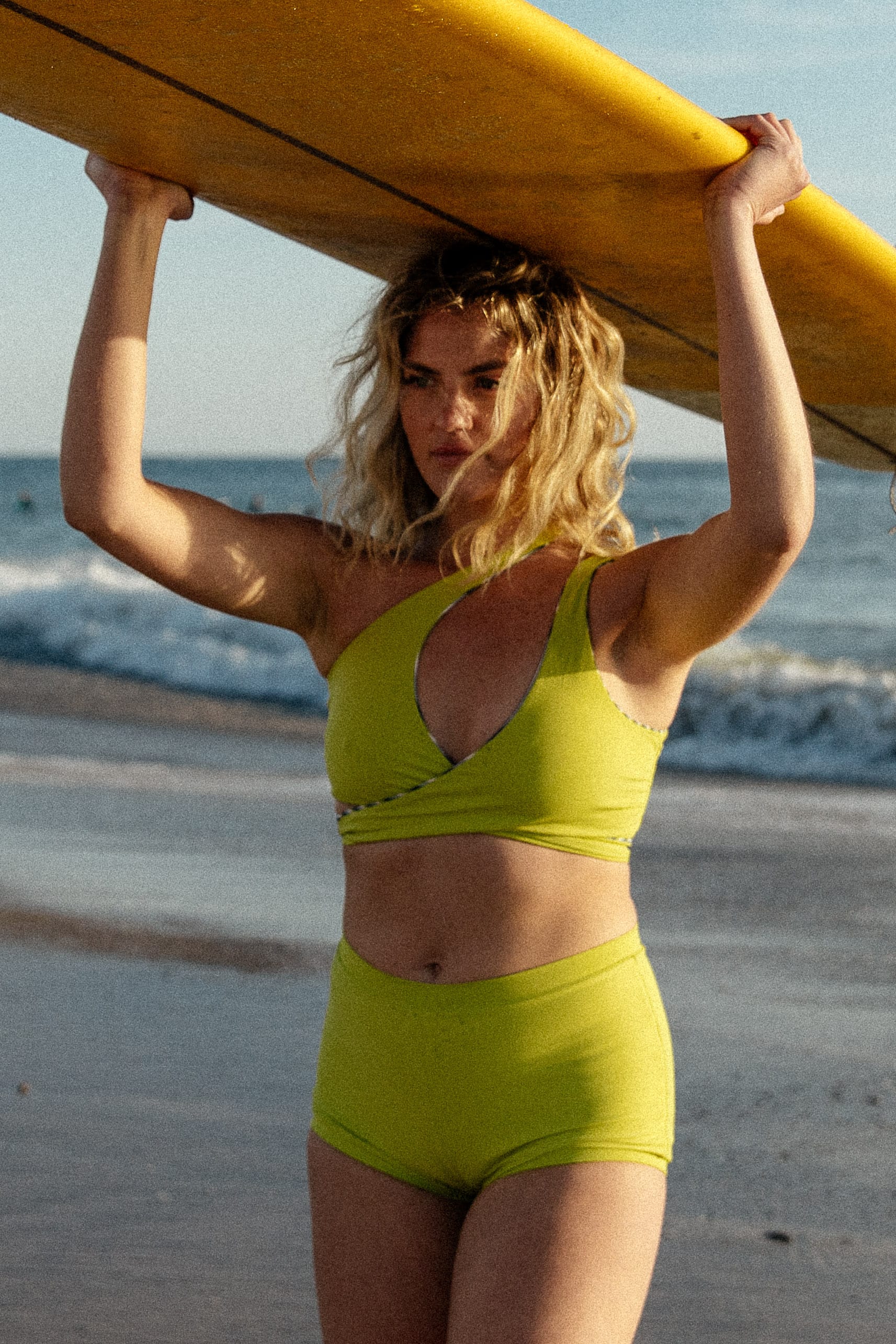 Regular price
Sale price
$89.00 USD
Unit price
per
About Us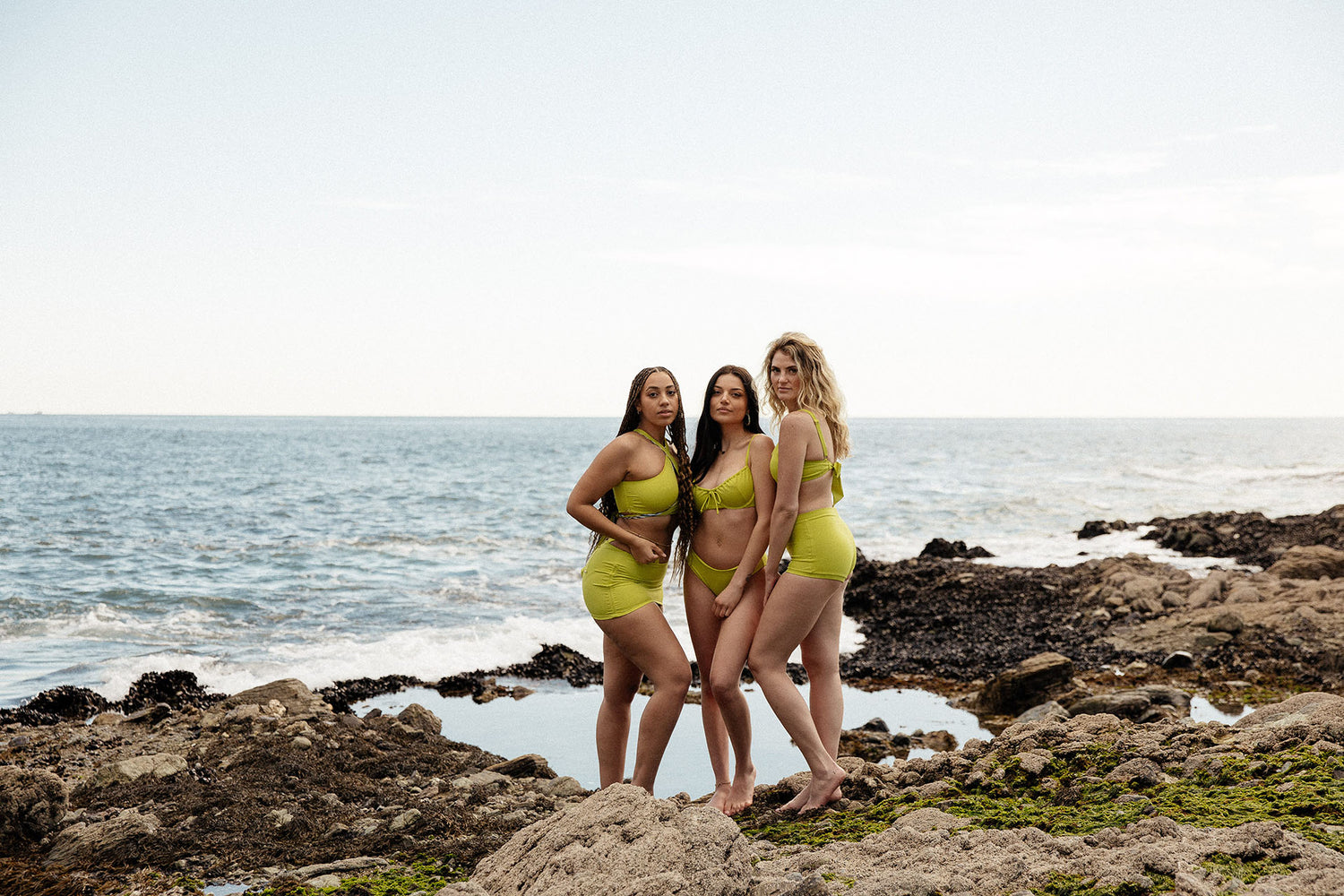 Mission

We are Rem Blair, a sister-owned brand focused on merging style with self-love in our fashion-forward swimwear line. Each of our signature pieces is created to compliment your individual style and body type, helping you feel as good as you look. Our designs, which begin their journey on paper, go through a detailed process to become your go-to swimwear. With a strong commitment to sustainability, we are proud to use recycled materials in over half of our swimwear line. We're here to empower you, to champion body positivity, and to ensure you feel comfortable being unapologetically you. Dive into our collection and discover your new favorite swimwear today.
Values

At Rem Blair, we're all about creating sustainable swimwear that respects our planet. Our swimwear is crafted using recycled fabric wherever possible, and we're proud to say that 60% of our materials come from ECONYL, a brand that turns ocean landfill into recycled material. But our commitment to sustainability doesn't stop at our swimsuits. We also place a high priority on our packaging, using compostable materials for all our shipping needs. We're even mindful of our carbon footprint, offering carbon-neutral shipping and producing our collections in small batches. We believe in treating our people as well as our planet, with our female-owned factory paying fair wages and providing 401ks to all our employees. With Rem Blair, you're not just buying swimwear, you're supporting a sustainable and ethical lifestyle.
Community

At Rem Blair, community means everything to us. We're passionate about crafting high-quality, sustainable swimwear, but we believe fashion should do more than just look good. That's why we're committed to giving back, pledging to donate a portion of our profits from every collection to a nonprofit that makes a real difference.

For our 2022 collection, we're proud to be supporting Restoring Ancestral Winds, an indigenous, 501C3 nonprofit based in Sandy, Utah. Their mission resonates with ours - they're all about healing, advocating for healthy relationships, and educating their communities on various issues, from domestic to family violence. By collaborating with community members and stakeholders in the Great Basin, they honor and strengthen traditional values. When you choose Rem Blair, you're not just choosing a swimwear brand - you're choosing a brand that cares.
Sister-Owned

Get to know the dynamic sisters behind Rem Blair!

First, there's Rileigh, the youngest and a force to be reckoned with. She infuses our collections with her classic, refined style, creating sustainable swimwear that's as stylish as it is eco-friendly. A true artist and renaissance woman, she's the mastermind behind the sketches that become our stunning pieces.

Then there's Elise, the eldest and the biggest cheerleader of the trio. Prior to launching Rem Blair, Elise lent her skills to various nonprofits, advocating for survivors of domestic violence and promoting self-reliance and self-care. Her experiences infuse our brand with a deep sense of purpose and a commitment to giving back to our community.

Lastly, meet Morgan, the middle sister and our visionary. Always ahead of the fashion curve, Morgan's unique style was often critiqued growing up, but that only taught her to embrace her individuality. Today, she channels that strength into creating fashionable swimwear that encourages women to confidently express their own style.

Together, these sisters form the heart of Rem Blair, creating high-quality swimwear that's designed to empower and inspire.